Buy Jedi Kush (Cali Connection) | 100% good quality
$300.00
Cali Connection's Jedi Kush brings together the forces of Death Star and SFV OG Kush, an indica alliance that will awaken both mind and body. … Jedi Kush's timid aroma isn't fully realized until a bud is cracked open, releasing a complex fusion of sour skunk and tangy diesel.
Description
About Jedi Kush
Jedi Kush is an indica that will awaken the powerful psychic knight within. This strain was devised by Cali Connections — the creators of strains like Deadhead OG and Alien OG — as a cross between knockout indica Death Star and SFV OG Kush. It offers a nuanced, mutli-layered high that, despite its indica genetics, is not too heavily. Although it may not give you the power of mind control, Jedi Kush is sure to add a psychedelic new dimension to your day. Cannabis testing laboratory Analytical 360 has consistently found samples of Jedi Kush to have between 15% and a whopping 30% THC, making it highly potent for both cannabis and veterans.
Jedi Kush asserts its bag appeal right away, with its chunky medium to large flowers. These nuggets have an almost conical shape, tapering down from a broad base into a pointed tip. They cling together in the dense, heavy bud structure typically associated with indicas. The leaves, tightly curled inward toward their central stems, are a dark shade of forest green and are twisted through with curly orange hairs — which are actually pistils, structure meant to catch pollen from fertilizing male plants. A very high volume of cloudy white trichomes covers all surfaces of these flowers, giving them a snowy appearance and accounting for their psychoactivity.
When properly cured, flowers of Jedi Kush carry the prominent scent of diesel fumes — this aroma was likely passed on from parent strain Death Star, which has Sour Diesel in its background. On closer inspection, the buds also have a damp, earthy scent, somewhat like of moist soil after a rainstorm. Grinding up or breaking open these buds yields sharp, skunky notes. When combusted, Jedi Kush burns with a harsh, acrid smoke that may sting the palate and sinuses, causing coughing and watery eyes. Those looking to keep their consumption discreet may want to take a few precautions, as this strain can be a particularly pungent smoke.
Jedi Kush offers a slow, creeping high. It may be several minutes after smokers have enjoyed its complex flavor combination before they begin to feel a gradual warping of their sensory perception. Sights and sounds may take on a new dimension; users also describe a powerful sense of time dilation. Once consumers acclimate, though, they can point this high in any direction they might want. It can inspire creativity as well as deep analysis for work on problem-oriented tasks. Alternatively, Jedi Kush can be great for spacing out and daydreaming while enjoying one's surroundings. In addition to these cerebral vibes, a slight, tingling body high leaves smokers with newfound energy and motivation — this combination of mental and physical effects is great for activities that involve both, like exercise, dancing, and even sex. Although it's largely not sleepy, increasing dosage can eventually bring about couchlock. Jedi
Kush may be one of the few indica strains that's as appropriate for evening use as it is for waking-and-baking.
Jedi Kush's versatile effects may have several applications for medical cannabis patients as well. Its subtle physical relaxation can soothe mild aches and pains, as well as irritations like headaches and nausea. The strain's tendency to improve mood may also temporarily improve symptoms of mild to moderate stress and depression. In high enough doses, Jedi Kush may even lull insomniacs into a deep and fulfilling sleep. Because it may bring about some intense cerebral effects, patients who are prone to panic or who have a low THC tolerance should consume this bud with caution.
Cali Connection has made seeds of Jedi Kush available for sale online. A forgiving grow for newcomers to cultivation, the strain has a higher than average natural resistance to mold and mildew. It can be grown indoors or out, although outdoor growing calls for a semi-humid climate with daytime temperatures between 72 and 80 degrees Fahrenheit. Jedi Kush flowers within 8 to 9 weeks when grown indoors. Finally, it can be a particularly pungent grow — those cultivating indoors may want to invest in odor control measures like carbon air filters or exhaust fans.
About Jedi Kush
Jedi Kush is a pure indica strain that will awaken the force in both body and mind. Its smell is combination of sour skunk and sweet pine with undertones of tobacco. When ready for reaping, its buds are a deep olive green, spade-shaped, and bare tinges of purple.
Jedi Kush combines the forces between the two indicas Death Star and SFV OG Kush.
The THC level of Jedi Kush is a mind-controlling 12%-14%, leaving your thoughts spacey and euphoric. The body begins feeling warm and relaxed, as a slight bout of energy awakens the senses. Some reviewers experience the energetic feel while others claim to be more affected by a slight sedation. This strain is known to reduce negative thoughts, easing the mind, and alleviating stress/anxiety.
The dark side of Jedi Kush includes dry mouth and eyes, with some claiming dizziness, headache, or paranoia to take control if consumed in improper doses.
Jedi Kush will flower within eight to nine weeks.
---
Lineage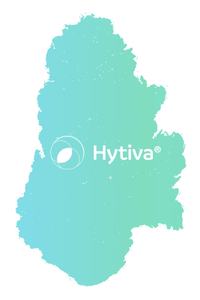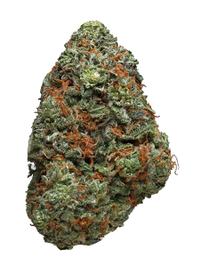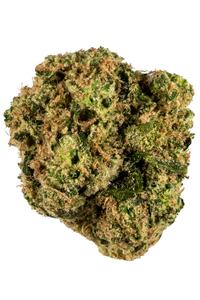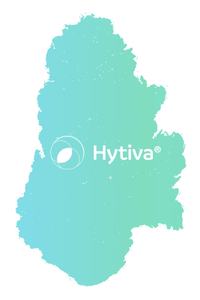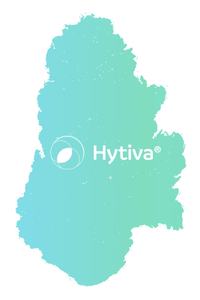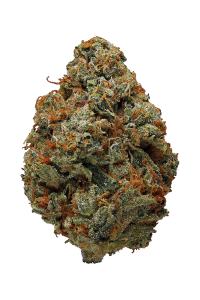 Information about Jedi Kush:
So, what is so special about the Jedi Kush?
Apparently, this strain is like a royalty in the world of cannabis. Not only are its parents well-regarded, and some even consider as legendary, Jedi Kush is also a multiple times winner of cannabis awards.
| | | | |
| --- | --- | --- | --- |
| Sativa/Indica % | Indoor Yield | Outdoor Yield | Flowering Period |
| 0% / 100% | 10-12 oz/ m2 | 14 ounces per plant | 60-65 days indoors, 8-9 weeks outdoors. |
This is an Indica strain that as you might expect, will bring the kind of physical high that brings you to a state of complete relaxation, while at the same time, feeling elated. Now, if you really are a fan of the movie and would like to go see the universe, wait until its effect settles down and then you could go to sleep and dream on with the Jedi Kush.
If that alone is already enough to entice you to use this strain, then wait until you see how high the CBD of Jedi Kush and the value it gives to medical cannabis users.
Download my free Grow Bible and grow your own Jedi Kush!
According to those who have smoked too much, Jedi Kush came from a galaxy far away. But of course, they mind must be wandering. This strain actually is a cross between two popular Indica strains, the Death Star and San Fernando Valley OG Kush.
Information about Jedi Kush Strain:
ORIGIN
Death Star and San Fernando Valley OG Kush
EFFECTS
Relaxed – 10
Euphoric – 7
Happy – 7
Uplifted – 6
Sleepy – 6
ADVERSE REACTIONS (NEGATIVE)
Dry mouth – 10
Dry eyes – 2
Dizzy – 2
Headache – 1
Paranoid – 1
FRAGRANCE
Sour, skunky, pungent, diesel, pine
FLAVORS
Skunky, tangy, woody, diesel, citrus
MEDICAL
Pain – 10
Stress – 9
Depression – 6
Insomnia – 3
Inflammation – 3
FLOWERING TIME INDOORS
60 to 65 days
FLOWERING TIME OUTDOORS
8 to 9 weeks
PLANT HEIGHT
4 to 6-1/2 feet
THC CONTENT %
19% to 25%
CBD %
1.5% to 2%
INDICA / SATIVA %
100% Indica
INDOOR YIELD
10 to 12 ounces per square meter
OUTDOOR YIELD
14 ounces or more per plant
GROWTH LEVEL
Experience needed to grow
RESISTANCE TO DISEASE
Resistant to pests and fungus but not with mildew
Effects
This is a super powerful cannabis that mostly gives you a physical high. This creeper starts to take effect in as little as ten minutes and while it gives you a complete body relaxation, your mind remains clear.
We don't currently sell Jedi Kush seeds. Check out other indica dominant seeds in our marijuana seed bank.
Did we say this is a powerful strain? Although this is an Indica strain, it will still give you a buzzing cerebral high. Even so, this pales in comparison the physical high it gives you. The Jedi Kush takes away the tension from your body and as such, makes you feel more relaxed, which helps in calming you down as well as giving you a sense of happiness over the good feeling. In some cases, the change in your mood is so swift that uplifting your spirit makes you feel euphoric. The great thing about Jedi Kush is that it does not crash you or make you feel lethargic at all.
Fragrance
No doubt about it, Jedi Kush has a pungent and skunky smell of fuel with notes of pine, especially when the nugs are broken. This is not a strain you want to carry around if you don't want people around you to notice that you are Luke Skywalker.
Flavors
As for how it tastes, now that is a different story. It has a tangy, woody, and skunky taste of Kush with a strong hint of fuel mixed with citrus. This strain is not going to be counted among the best tasting strains, but it sure has its own following. In other words, it does not taste bad at all.
Adverse Reaction
Except for dry mouth, which is common with the use of cannabis, there is not much worry over the other adverse reactions of using Jedi Kush. Some discomforts and unwanted reactions, such as dry eyes, headache, dizziness or even paranoia occur only if one were to smoke too much or beyond their tolerance levels.
Here are some amazing seed deals. Buy 10 and get 10 seeds for free!
Medical
This is a popular strain among medical cannabis users. While it is quite great at bringing down your stress levels, it is in alleviating the symptoms of pains and aches where it thrives and that is to be expected with a strain that has a high CBD. Jedi Kush is a great strain for those with anxiety issues including depression and PTSD, chronic pains and muscle spasms, some gastrointestinal problems.
We don't currently sell Jedi Kush seeds. Check out other indica dominant seeds in our marijuana seed bank.
As some point during the time its effect starts to wane, you might also feel hungry, which is great for those who lack a good appetite. As the physical high comes down, you also start to feel sleepy, and this benefits those who have a trouble visiting the dreamland.
Growing
Jedi Kush grows well in both outdoor and indoor setting including a greenhouse. There is work to be done in growing this strain, though. While it grows to a moderate height between 4 to 6-1/2 feet, she does have wide intermodal spacing with heavy flowers. To prevent the stems from breaking, you will need to provide ample support. Also, this plant grows well using the Sea of Green (SOG) and Screen of Green (ScrOG) method. You will also want to do stress training early on.
Although the Jedi Kush is able to resist most pests and fungus, mildew presents a problem for indoor growers. A lot more care is needed to ensure a healthy growth.
Flowering Time
Indoors
Jedi Kush has a flowering period of 60 to 65 days. During harvest, it gives an estimated yield of 12 to 14 ounces per square meter.
Outdoors
Grown outdoor in a favorable condition, Jedi Kush is ready for harvest in 8 to 9 weeks with an estimated yield of no less than 14 ounces per square meter.
Origin
FAQ About Jedi Kush Strain
What is the Jedi Kush strain yield?
Jedi Kush yields 10-12 oz/ m2 indoors and 14 ounces per plant outdoors.
How much THC does Jedi Kush have?
From 19% up to 25% THC.
What are the origins of the Jedi Kush strain?
Jedi Kush was created from a mix between Death Star and San Fernando Valley OG Kush.